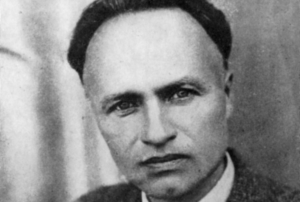 Wind is but a vanished gesture of a hand,
gale traced by birch twigs.
It snowed darkness
that lay itself down sluggishly
in interstellar layers
which the hand left unscathed.
In the leafless light you froze.
Made heaps of snow the deathbed for your silent feet
my mind will never trace again.
So much of the night buried you in its bottomless coal beds
that I'd need
to stop the Earth rolled on us over a decade
and roll it back in a blink
to find your mask unscathed with its fearful eyes
English translation: Gabriela Łagowska