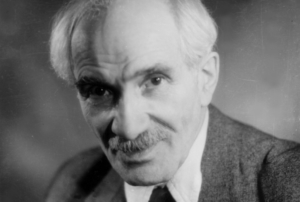 Silver. Roadway. Rally of colours. Pavements.
Women. Winter straw wraps made of scent. Gowns of mirrors. Sun on the rainbowing threads
of the invisible stalk.
A shop window. A car. I, who am not driving it.
The skin of the roadway wreathes with silver the tailcoat of the car.
Dreaming, pavements lie on women's gowns.
The display window impregnated with the saliva of light
throws proclamations of the sun on my back.
Silver, the skin of the roadway, splashes the sides of the car,
which carries joy fat as a wheel.
Women's gowns under the straw wraps of the scent of the mirror
of bottle dreams and liquid light,
reflect pavements, which were cheerfully
sowed with colours by the noonday hour.
The sun puts itself up for sale
in the shop window, and pours golden salt
at my back, greedy for the vice of warmth.
I pick that sun from the display window,
think it into straw wraps of women's scent,
wrap it in pavements torn off women's gowns,
I pour it into silver, then with the car into my own head,
and, having brought home that unnamed flower of the street,
in the herbarium of smiles I paste it on first page.
Tadeusz Peiper
English translation: Katarzyna Badura