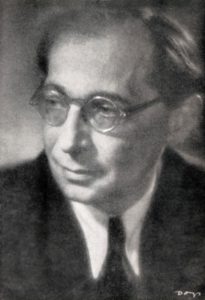 4.
From villages and little towns, they come in carts
to build a foundry and dream out a city,
dig out of the earth a new Eldorado.
With an army of pioneers, a gathered crowd,
they jam in barns, barracks, and hostels,
walk heavily and whistle loudly in the muddy streets:
the great migration, the twisted ambition,
with a string on their necks-the Czestochowa cross,
three floors of swear-words, a feather pillow,
a gallon of vodka, and the lust for girls.
Distrustful soul, torn out of the village soil,
half-awakened and already half-mad,
in words silent, but singing, singing songs,
the huge mob, pushed suddenly
out of medieval darkness: un-human Poland,
howling with boredom on December nights….
In garbage baskets and on hanging ropes,
boys fly like cats on night walls,
girls' hostels, the secular nunneries,
burst with rutting–And then the "Duchesses"
ditch the foetus–the Vistula flows here….
The great migration building industry,
unknown to Poland, but known to history,
fed with big empty words, and living
wildly from day to day despite the preachers,
in coal gas and in slow, continuous suffering,
the working class is shaped out of it.
There is a lot of refuse. So far, there are Frits.
5.
This also happens: a brown cloud of smoke
rises above the mine that's been set afire,
the shaft's been cut off, the subterranean suffering
never will be told, the dark shaft now a coffin,
the saboteur has blood and bones and hands,
one hundred families cry, two hundred,
they write in papers or they do not write,
and only broken smoke stays in the air.
6.
At a railway station
Miss Jadzia's at the counter,
she's so nice when she yawns,
she's so nice when she pours…
ATTENTION! THE ENEMY PLIES YOU WITH VODKA
You'll be poisoned here for sure,
Miss Jadzia'll pull off your boots,
she's so nice when she yawns,
she's so nice when she pours….
ATTENTION! THE ENEMY PLIES YOU WITH VODKA
Do not go, my boy, to Nowa Huta
or you'll be poisoned on the way,
take warning from the treacherous poster
and the national fish in your stomach….
ATTENTION! THE ENEMY PLIES YOU WITH VODKA
English translation: Irina Livezeanu